WP EasyCart Extension Guides
Full online documentation for the WP EasyCart eCommerce plugin!
1.8.
BlueCheck
The BlueCheck API allows you to have age and identity verification within EasyCart.  The customers will have to enter their phone and last 4 Social Security numbers during checkout in order to validate against the BlueCheck API system.
Setting Up BlueCheck
The process is very simple to setup, simply install the extension and then visit the  new Bluecheck menu under the Extensions menu.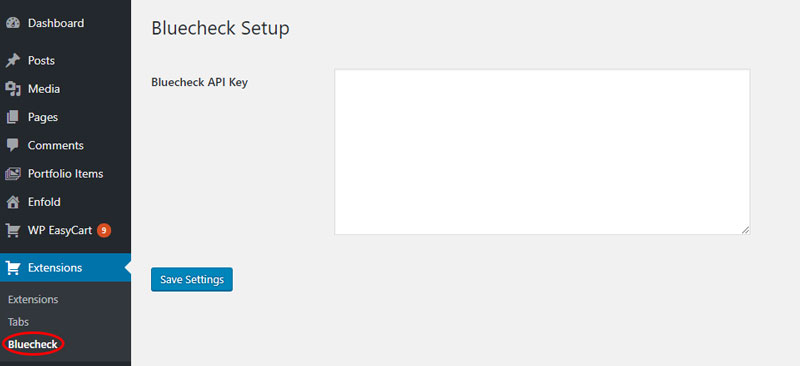 Once you see the Bluecheck Setup screen, enter your bluecheck api key to connect to their services.  That's It!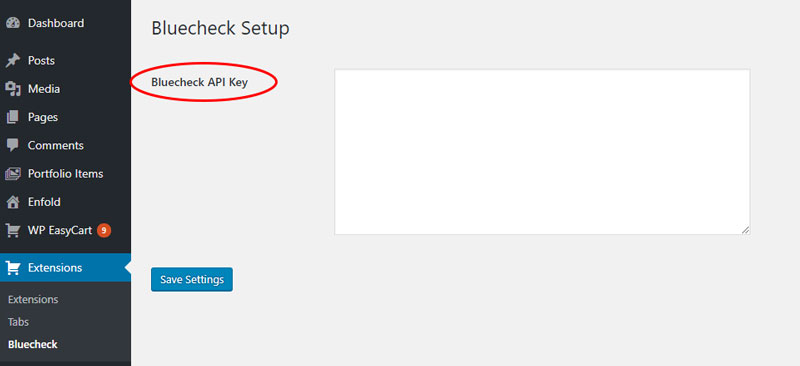 Now customers will need to verify during checkout their identity and age with a phone and last 4 of their Social Security number.  For more information or to get an bluecheck account, please visit www.bluecheck.me