Installation Guide
Full online documentation for the WP EasyCart eCommerce plugin!
3.
Registering License
Once you have installed and activated EasyCart, we recommend you register your software.  All users are encourage to register their software, whether it is FREE or Purchased.  Registering is required for licensed users to unlock all the features in their professional edition.
Register your licensed Professional or Premium Edition
To register your licensed edition, you must purchase a professional or premium license.  With your purchase you will receive an extra plugin (available for download via your WP EasyCart account) to install by visiting your WordPress admin -> Plugins section and uploading this new EasyCart software.  Once uploaded, you should see it installed as you would any other plugin.  Activate the new plugin once installed.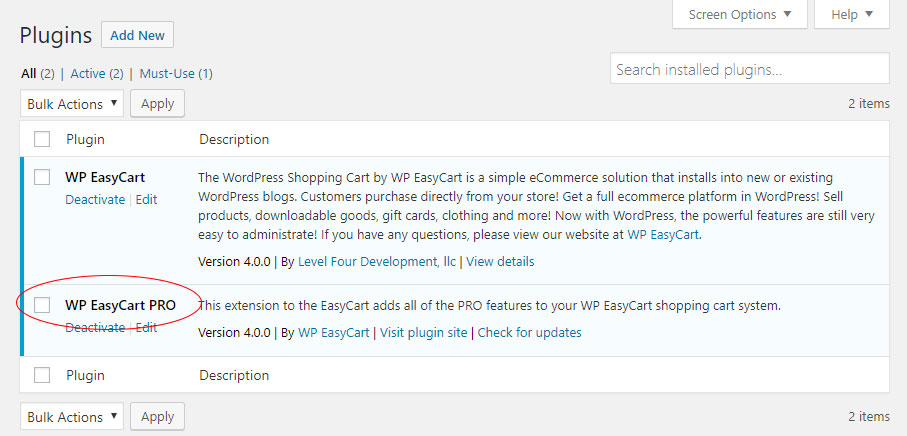 Once you have installed your purchased plugin and activated it, you may visit the WP EasyCart -> Registration section to begin registering.  Open this section and enter your full name, email, and license key from purchase and simply press 'Activate EasyCart License'.  Once activated, you will have access to the various locked away components of EasyCart.
**Note:  Customers who have a valid license key may login at www.wpeasycart.com -> My Account to view all transaction key, support status, and more!