Installation Guide
Full online documentation for the WP EasyCart eCommerce plugin!
2.
Installing Plugin
EasyCart is available for download from the WordPress plugin repository.  The plugin is available for FREE, with the option to upgrade to the professional version.  Professional users get support, extensions, and extra features that are not accessible in our FREE version.
There are 2 methods to download and acquire EasyCart.  You may search WordPress.org plugins and download the .zip file, or you may search from your WordPress plugins page and install directly at your site.
Method 1 –  Install Directly from your Site
Simply log into your WordPress admin console for your website and navigate to the plugins -> Add New.  Search for 'EasyCart' and click install.  This is the simplest and easiest method to download and install EasyCart.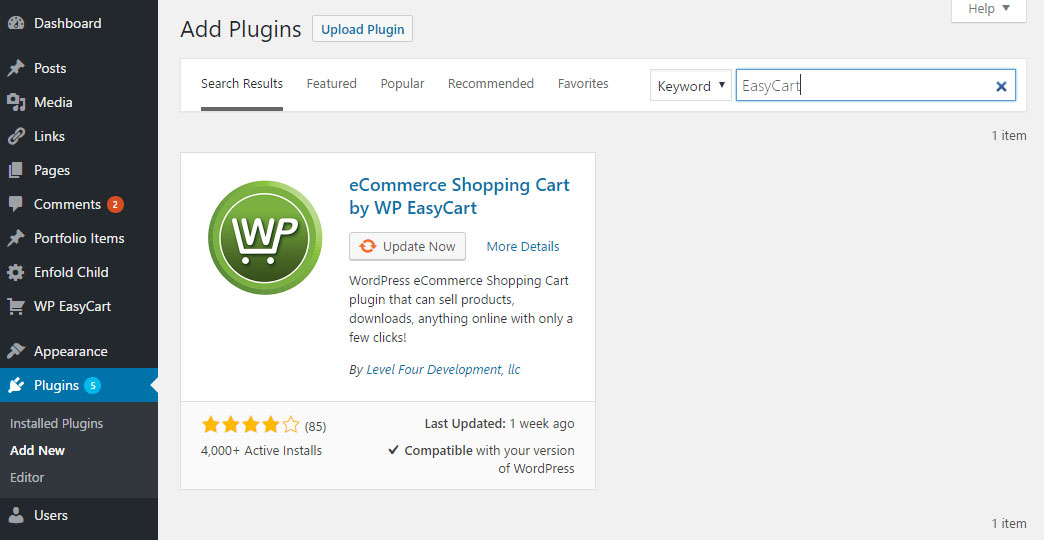 Method 2 – Download from WordPress.org
Visit www.wordpress.org -> plugins and search for 'EasyCart'.  From here you may download the .zip file that contains EasyCart.  Once you have the software, you may log into your WordPress admin -> Plugins -> Add New.  Press the 'Upload Plugin' button at the top of the page and upload the .zip package you downloaded from WordPress.org.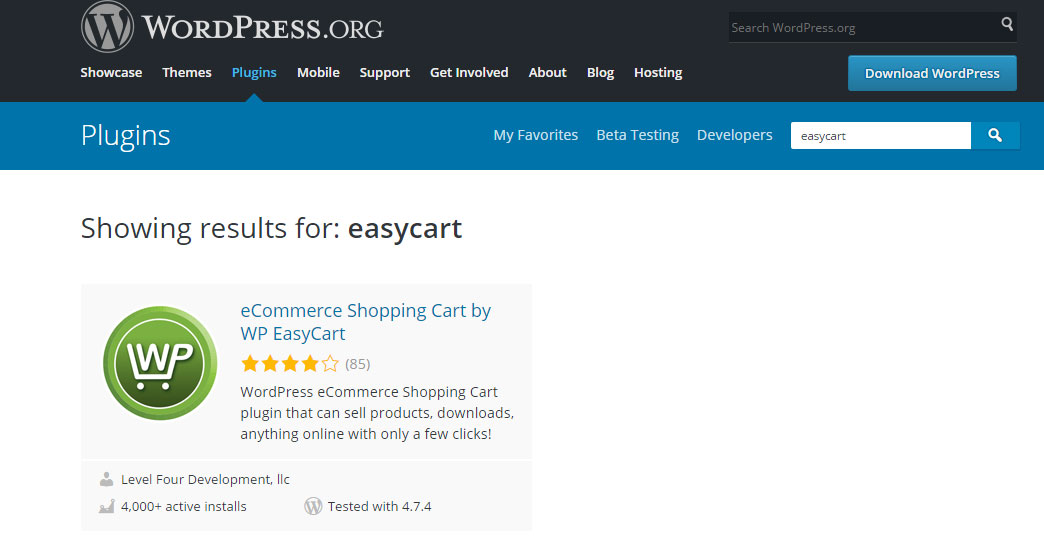 Activation
Once installed, you should 'activate' the plugin by pressing activate.  You can view all active plugins in your WordPress admin -> Plugins section of your website.  During activation, EasyCart will construct all of the database tables, construct file and folder structures, and configure necessary settings to run on your server.
Setup Wizard
Once installed, you can walk through the 2 minute installation wizard that will help you configure your taxes, shipping, payment gateway, and get you started to setting up your first product.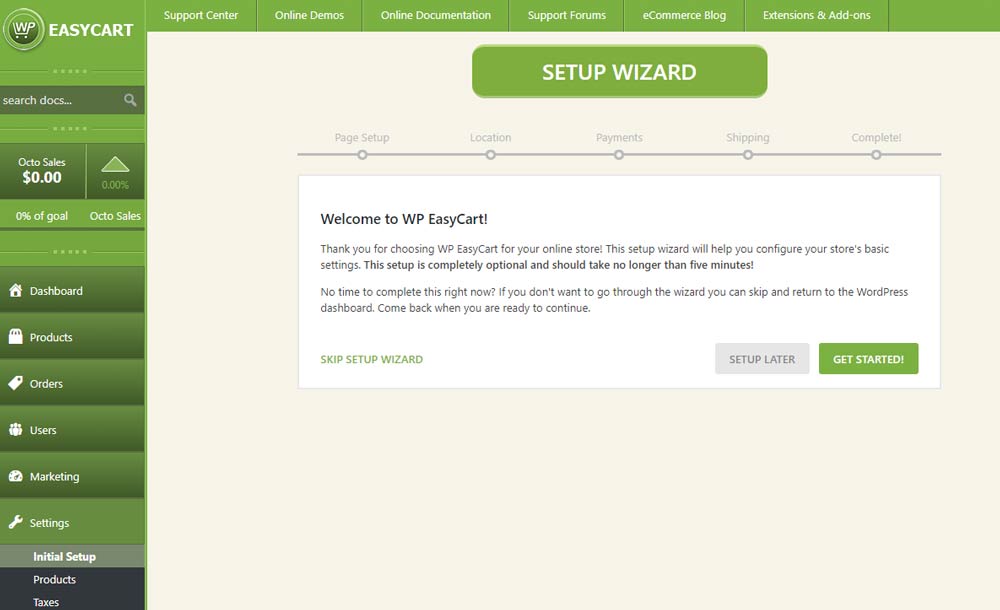 You may choose to setup later this wizard, but it is a nice way to setup your necessary 3 pages to get started (store, cart, and account pages) and to also get initial settings right.  We recommend you walk through this process, and at anytime, you can go to the settings directly and edit your taxes, shipping, and payment setup as well.
Installation Video