The Administrative Console Guide
Full online documentation for the WP EasyCart eCommerce plugin!
6.13.
Third Party
Third party settings are integration with EasyCart that we include with our plugin.  While most third party systems are developed as extensions in EasyCart, several we add directly into our software due to complexity or need to integrate directly.
Google Analytics Setup
Enter your Analytics ID in this location will enable eCommerce transactions to be sent to google analytics for analysis.  Please note that this does not enable google analytics page statistics on every page in your website.  You should download one of the many free plugins or place in your theme the page settings code for google analytics.
What this section does is enable transactional data be sent, which is of great importance when included in your google analytics data.  You can learn what products sell most, where the customers come from, what they view, etc.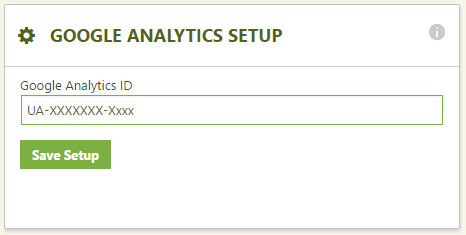 Google Adwords Setup
Setup google adwords conversion data based on your adwords account.  Now your data will track back to adwords so you can establish which ads are converting customers and which are not.  You may check the 'Google Remarketing Only' section to track the data only at the remarketing level.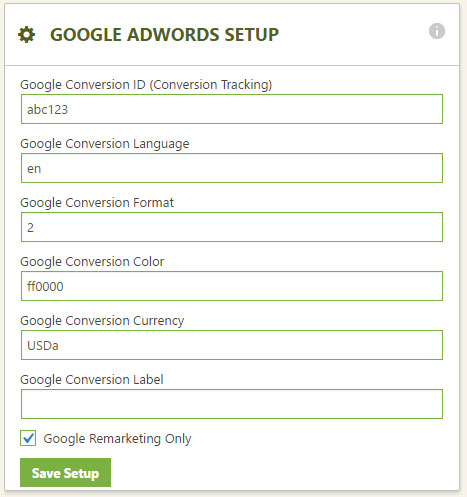 Amazon S3 Setup
EasyCart is integrated with Amazon S3 to allow downloadable goods to be served from the powerful Amazon servers rather than your web hosting server.  This is a great solution for those who offer large download files, music, or movies that would consume important web hosting bandwidth and resources.  The customer would access their downloadable purchases the same way, but the products would be served from Amazon rather than your host.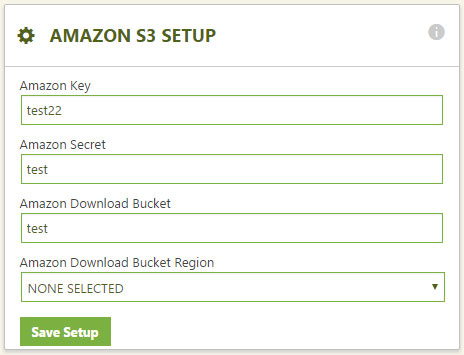 Deconetwork Setup
EasyCart integrated with the DecoNetwork to offer customizable products using their powerful configuration software.  tshirts, mugs, sweatshirts, etc. can all be customized through the DecoNetwork configurator in a few easy steps.  First, setup your information below, along with a few settings you must setup at DecoNetwork.  Once communications are established, you can configure products by specifically saying they are DecoNetwork products and EasyCart will take customers to the configurator when they choose to customize a product.