The Administrative Console Guide
Full online documentation for the WP EasyCart eCommerce plugin!
6.6.5.
PayPal Express
PayPal Express with WP EasyCart allows you to enable customers to pay directly from your cart in a popup window, rather than redirecting the customer away from the site. This prevents 'Third Party Pending' orders and increases conversions. This method requires that you get a Client ID and Secret from your PayPal Account.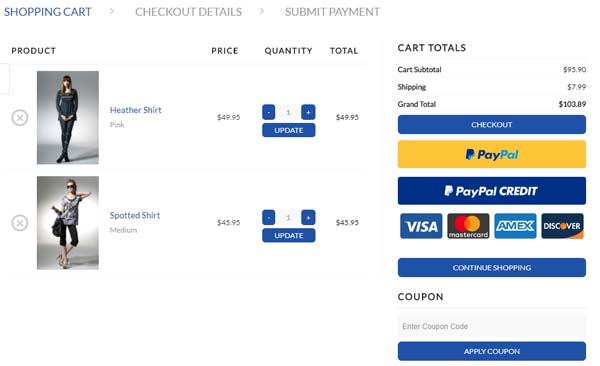 Customers are presented with the PayPal checkout buttons before they even start the checkout process.  PayPal express allows customers to pay with credit cards, credit, or their PayPal account all from a popup window.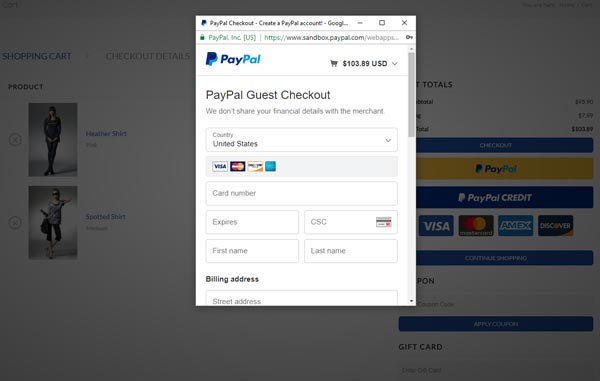 This simple checkout process with PayPal express allows for more conversions and a quicker checkout experience for customers.
How to Enable PayPal Express
Enabling PayPal express is as simple as turning on the slider, and pasting your API credentials into the given sandbox and production credential boxes.  To locate your API credentials, you can use the documentation below.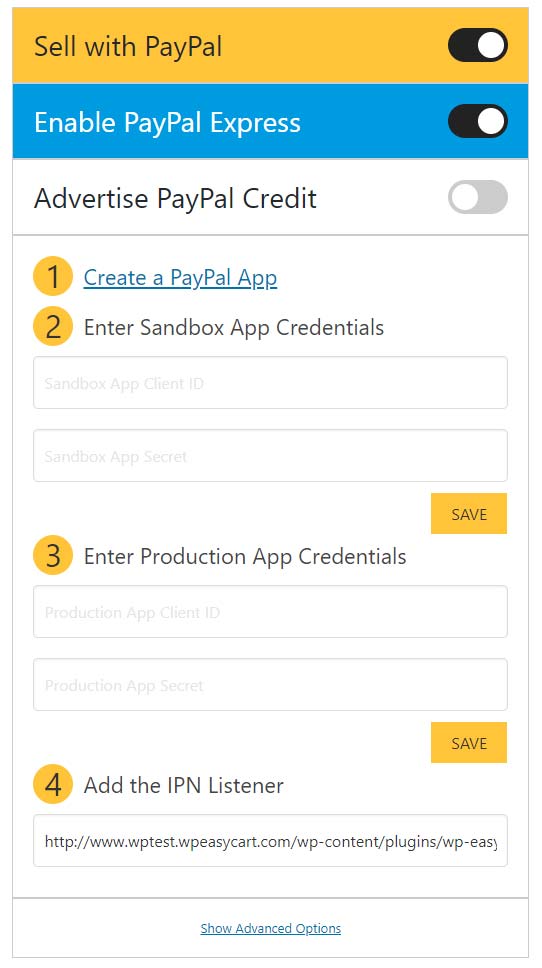 Where to get API Credentials?
1. Log into PayPal and go to Profile -> Profile and Settings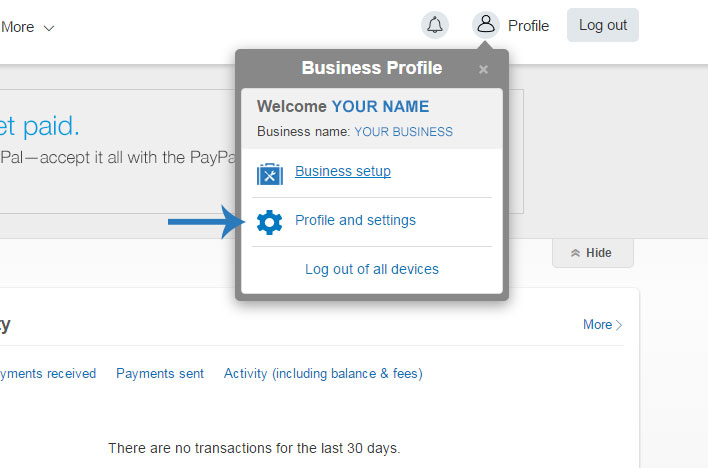 2. Go to 'My Selling Tools' on the Left menu.
3. Click 'Update' Next to the 'API access' row that read 'Manage API credentials to integrate PayPal Express Checkout.'.

4. Click 'Manage REST API apps and credentials'

5. Now Click the 'PayPal Developer Experience' link

6. You can now create your app to connect to WP EasyCart. Click 'Create App' under REST API apps.

7. Enter whatever name you'd like here, we'd recommend WP EasyCart and choose a sandbox account. This will only be used if you choose to test in Sandbox mode.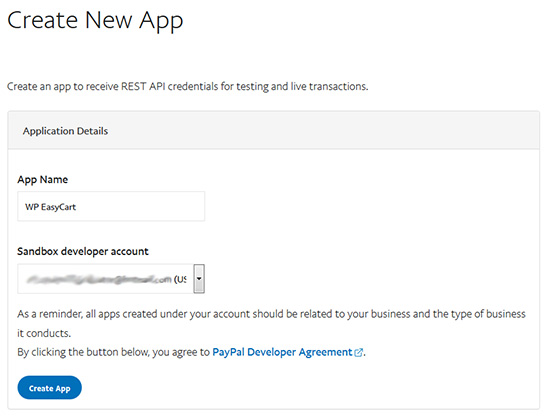 8. Now that your app is created, you can test in sandbox mode using the Client ID and Secret (shown by clicking the 'show' link). If you are wanting to get the live keys, click the 'live' tab.

9. Copy and paste the Client ID and Secret into the appropriate setup in PayPal Standard setup. If sandbox, use the sandbox fields, if production, use those fields. You can enter all 4 values from your app to make it easy to switch between testing and live. The credentials used will be selected based on the 'Sandbox Mode' option.
Be sure to select 'Pay with PayPal without Redirect' to turn this feature on.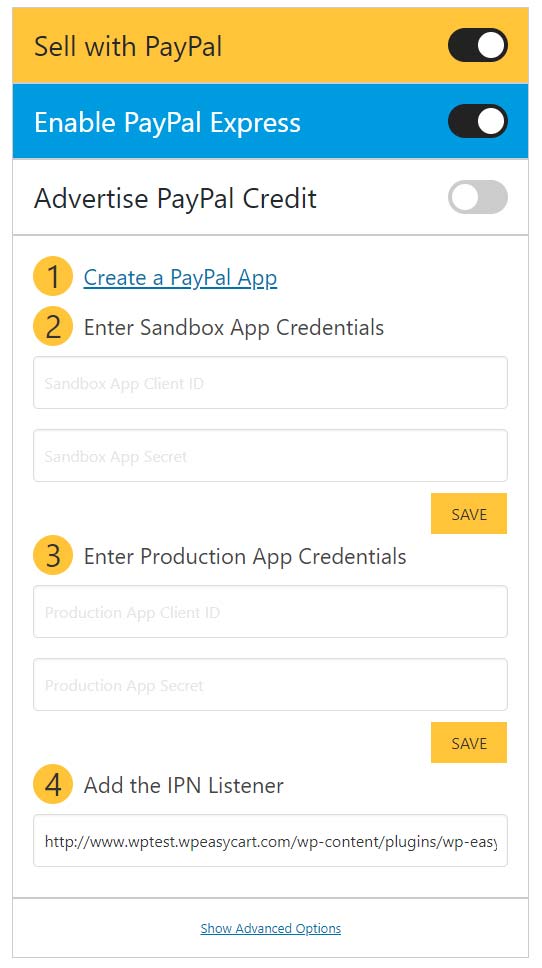 10. You should test this with a test order at this point. You can also choose to advertise PayPal credit. This feature requires that you agree to PayPal's terms in your PayPal account. More information on this below.
Clicking PayPal with popup with: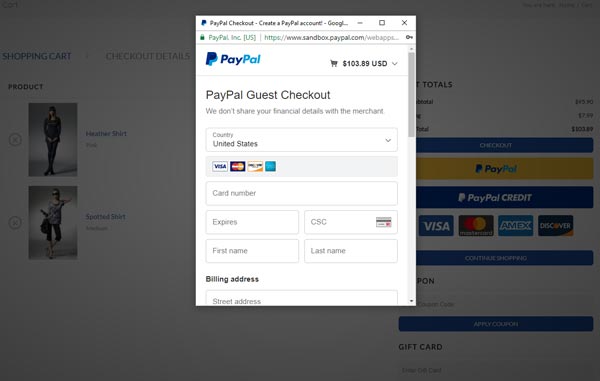 How do you enable PayPal Credit option?
Allowing PayPal Credit in your account you need to visit https://www.paypal.com/us/webapps/mpp/promotional-financing and choose to 'start promoting financing', which requires you to 'accept and continue', agreeing to their terms. Once you do this, simply choose to advertise PayPal credit in the payment setup for EasyCart.