The Administrative Console Guide
Full online documentation for the WP EasyCart eCommerce plugin!
3.1.17.
Order Completed Note
This section gives you the ability to leave a custom note to the user after they have purchased on the order confirmation page/Thank You page.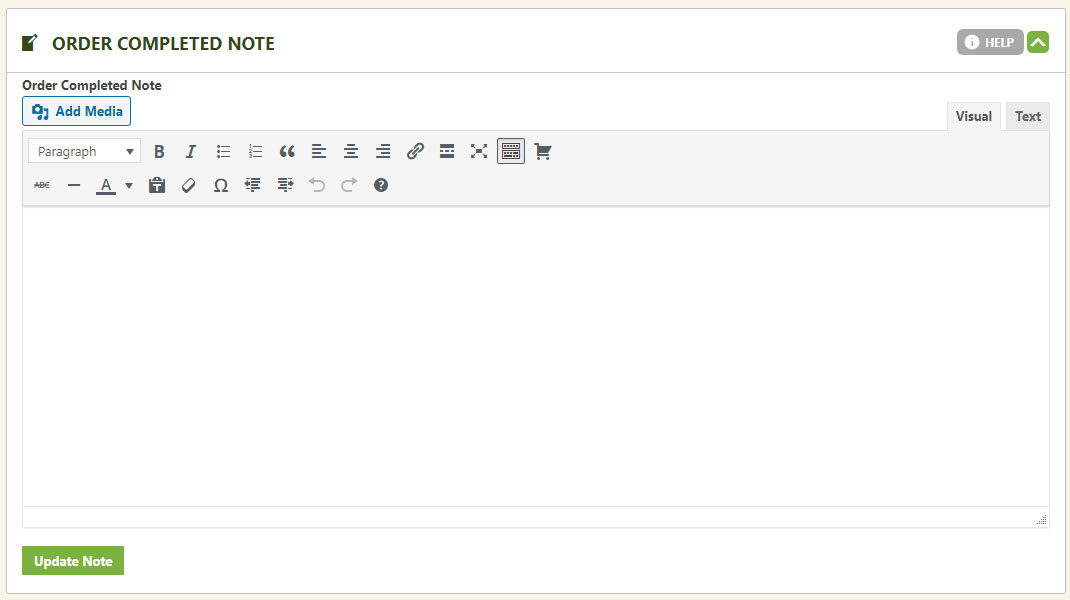 Simply enter any message you like along with links, urls, images, or other content into this section and it will be added to the final order confirmation thank you page after a successful purchase.  The user will have to successfully purchased this product in order to see this custom message.
Note:  To make edits to any general existing phrases in EasyCart, you may want to utilize the more general language editor.  More information can be found by clicking here on the general language editor.