WP EasyCart Extension Guides
Full online documentation for the WP EasyCart eCommerce plugin!
1.7.
Custom Tabs
Custom Tabs extension allows you to add additional tabs to a product in the form of the description or specifications tab.  So if you need to build or construct extra specifications, product download pages, perhaps even a video tab, the users will have them appear under each product.
After downloading and installing the extension, you will see a new Tabs menu under the extensions menu.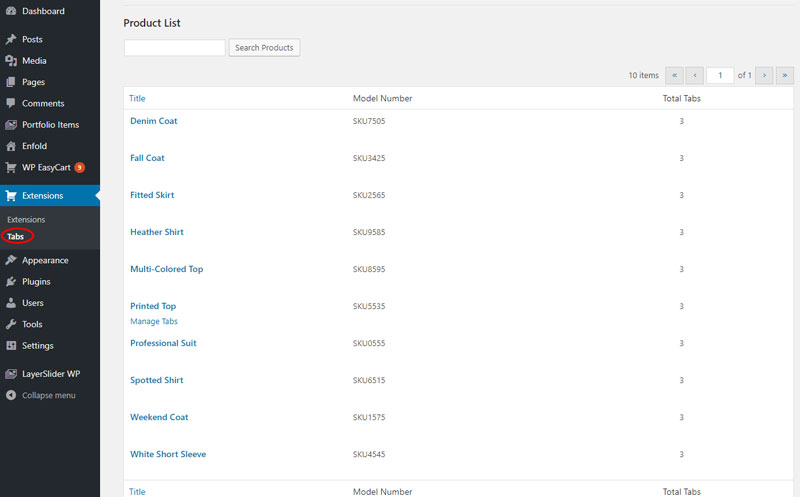 Next, you can select any product to add extra tabs to.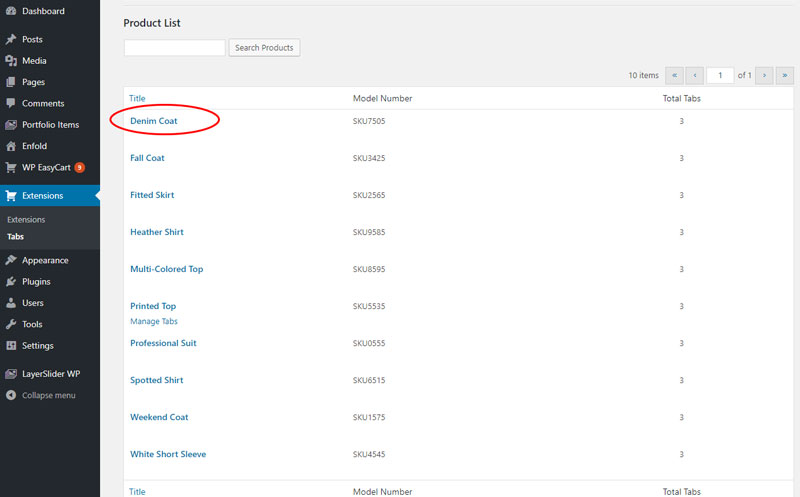 You can also tell which products have more than the standard 3 tabs (description, specifications, and reviews)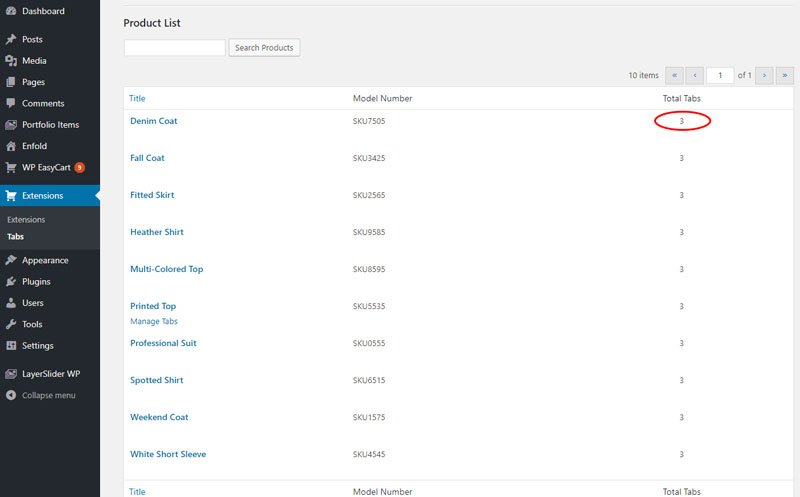 Once you select a product, you can give it a tab title and content below.  This area uses the standard wordpress editor, so it is highly configurable in terms of content and coding you can place under a tab.