The Administrative Console Guide
Full online documentation for the WP EasyCart eCommerce plugin!
6.6.5.
PayPal Standard
Enabling PayPal Standard is as easy as entering your PayPal email address and adding the IPN listener back to your PayPal account.  Just enable the PayPal slider, enter your email, then copy the link we provide back to PayPal as instructed below.
When setting up PayPal standard free edition, you will want PayPal to communicate back to your WP EasyCart when a purchase has been successfully paid for.  This is called 'Instant Payment Notification' (IPN) and PayPal needs to know the url to talk back to your website with.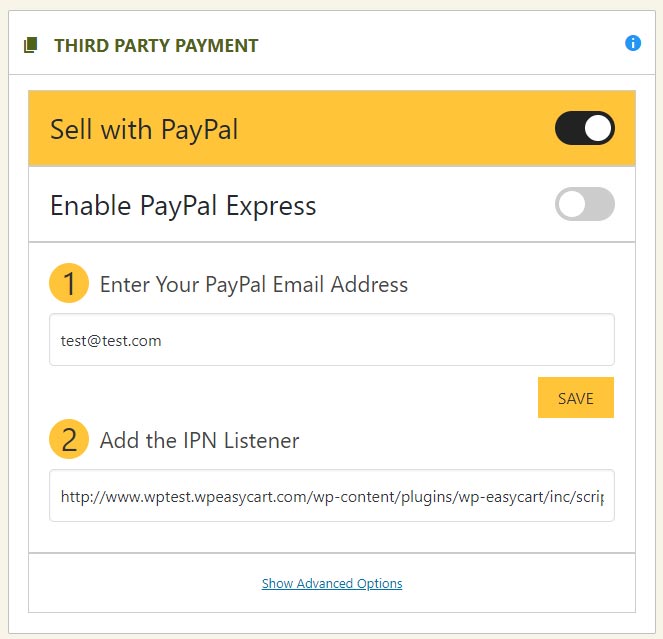 Advanced settings let you adjust items such as currency, weight units, and sandbox modes.  These options may need to be adjusted based on your selling preferences.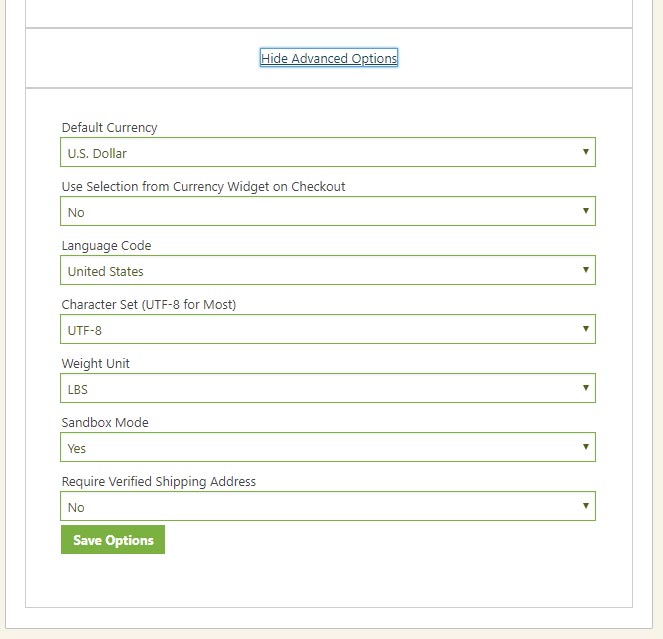 Where to put IPN Listener?
Log into your paypal account and visit your business profile and settings panel.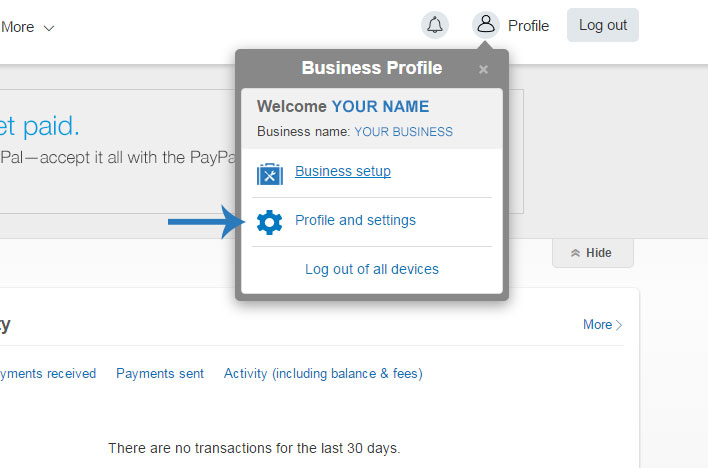 Click on the Selling Tools panel and then update the Instant Payment Notification url.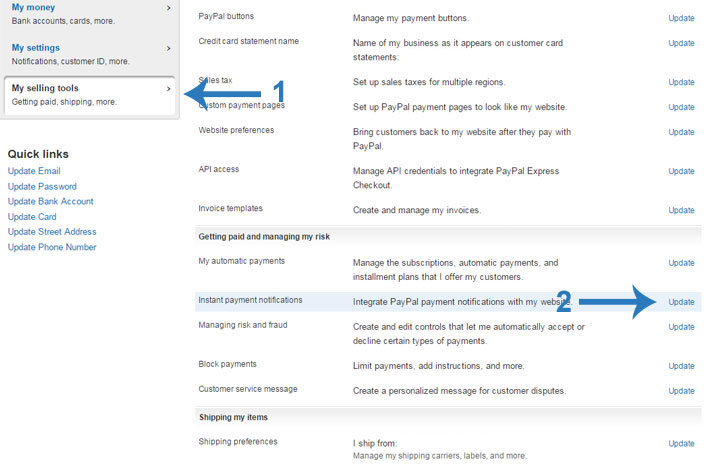 From here you can paste the url given and enable the IPN feature on PayPal.  Once finished, it is always best to test a live transaction to ensure your PayPal account talks back to your WordPress EasyCart installation.  When a third party payment is placed, you will see it show in the orders as 'Third Party Pending' and when PayPal talks back and says it wa successfully paid for, the customer emails will be sent out and the order will automatically switch to 'Third Party Approved'.  This tells you the IPN is successfully talking back to your site.