The Administrative Console Guide
Full online documentation for the WP EasyCart eCommerce plugin!
2.1.2.
Create/Update Product
When you add new products or update products, the first screen you will see is the 'Edit Product' panel.  For any new products, you must fill in this information and save/insert the product.  Once completed, the optional product panels will become available for you to expand on your product.
Watch a short video on this section from our video library!
Creating New Product
To insert a new product, add a title, SKU, select manufacturer, add a price and description.  Once you click 'Create New Product', then all the optional fields will become available below.  You may choose to activate/deactivate a product by using the 'Product Activated' option.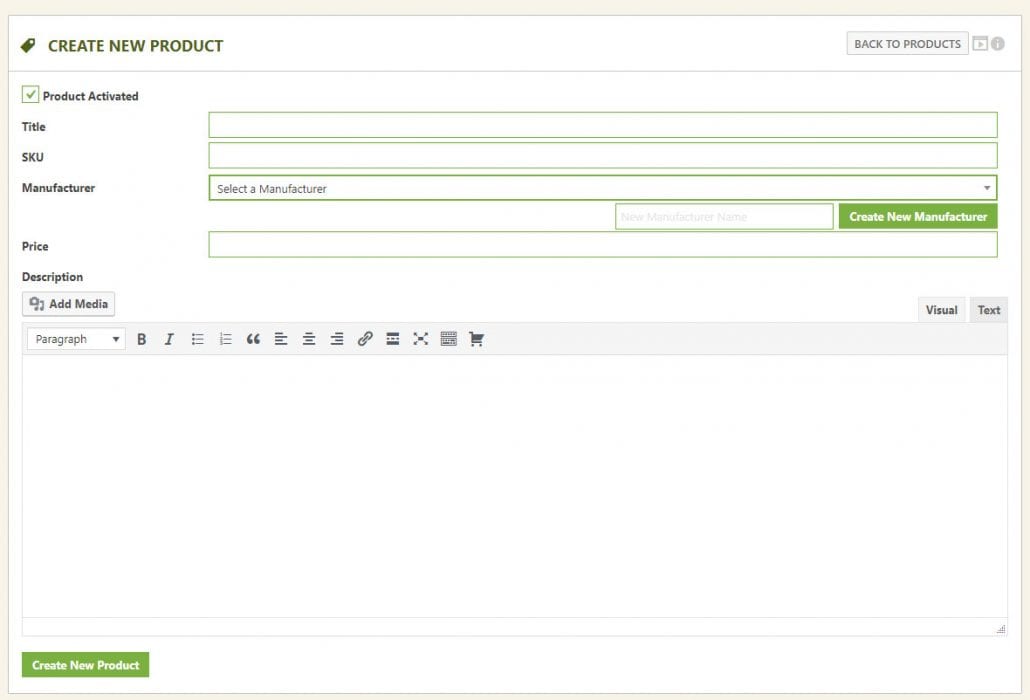 Edit Existing Product
Once you have saved a product, you will see a link-slug and all the additional panels to edit your product will become visible.  We recommend you do not edit the link slugs or change them frequently as this will adjust your SEO links and could hinder your SEO performance.  You may also 'View Product' by clicking the top button.